Cheesy Bean and Vegetable Chowder
katew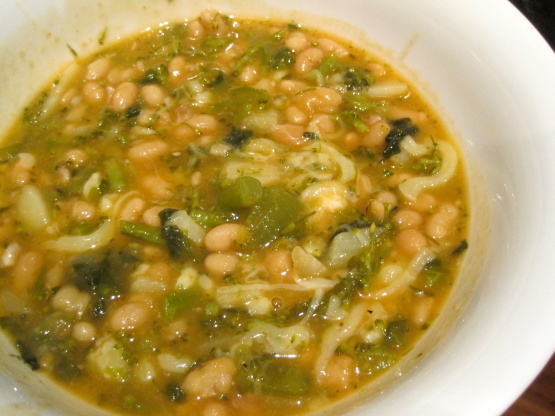 This is from Cajun-recipe.com. I find that many of the recipes there have non kosher meat, but since this is mainly vegetarian, and the cheese i can use can be kosher, this will be nice to make.

Top Review by katew
I enjoyed this soup. I did tweak a little out of necessity as we don't get the same ingredients here in Australia. The vegies I used were diced small and a mix of broccoli, spinach and potato. I added a handful of diced bacon and a can of beans as I have not seen pork and beans here. I also used half milk, half water. Made on stove top out of preference. I thought it a very versatile and useful recipe.
Combine vegetables, seasonings and milk in 2-quart microwaveable casserole, cover. Microwave at High 7 minutes, stirring once after 4 minutes.
Stir in beans and cheese. Microwave at High 5 to 6 minutes or until vegetables are tender.
Stir halfway through cooking and again before serving.