Cheesy Artichoke Chicken Balls
Miss V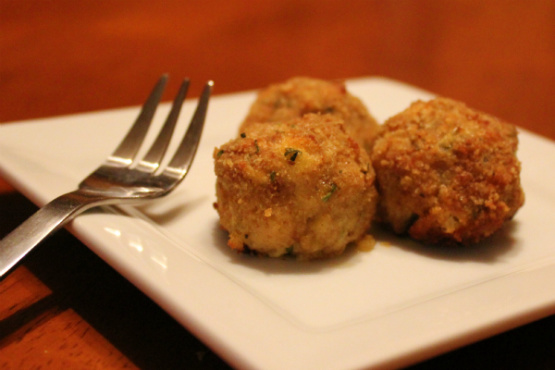 I love artichoke dip and use it to stuff chicken breasts so I decided to combine the two to make a tasty appetizer.

Top Review by Vlada
Made as per recipe but added sun-dried tomatoes for some extra taste. Squeezed liquids out of artichokes, as recommended - good advice. Made the mixture the day before baking them, it worked well - easier to roll into balls - after spending the night in the fridge. Served with balsamic creme on top. I thought it was fine, not amazing, but guests liked it a lot, almost all gone. Thank you for the recipe!
Combine all ingredients except for the bread crumbs. Roll chicken mixture into one inch balls then coat with bread crumbs. (Note: If the mixture is sticky, dropping it into the bread crumbs first will enable you to roll it into ball form.
Bake at 350 degrees for approximately 40 minutes.