Cheesy Artichoke Chicken Balls
Prep 10 mins
Cook 40 mins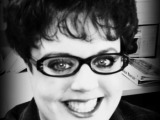 I love artichoke dip and use it to stuff chicken breasts so I decided to combine the two to make a tasty appetizer.
Directions
Combine all ingredients except for the bread crumbs. Roll chicken mixture into one inch balls then coat with bread crumbs. (Note: If the mixture is sticky, dropping it into the bread crumbs first will enable you to roll it into ball form.
Bake at 350 degrees for approximately 40 minutes.
Reviews
Most Helpful
Made as per recipe but added sun-dried tomatoes for some extra taste. Squeezed liquids out of artichokes, as recommended - good advice. Made the mixture the day before baking them, it worked well - easier to roll into balls - after spending the night in the fridge. Served with balsamic creme on top. I thought it was fine, not amazing, but guests liked it a lot, almost all gone. Thank you for the recipe!

These were awesome! I cut the recipe in half as I was serving these as a side to a pasta dish instead of as an appetizer. I used a handful of vegetarian chicken substitute (Quorn) in place of the chicken and ground it up well in a food processor and in place of the garlic powder, added a bit more grated garlic and a dash of salt and pepper. I would recommend anyone who plans on making this recipe to give the artichokes a good squeeze in a kitchen towel before chopping as I can see this recipe would not hold up well if there was any extra water in them. I didn't have any italian breadcrumbs so I used panko crumbs and sprinkled in some basil. Yum Yum Yum! Even my picky DH happily ate these with a resounding "Mmm!". Thanks for a great recipe. I will be making this again!