Cheesiest Macaroni and Cheese
Bri22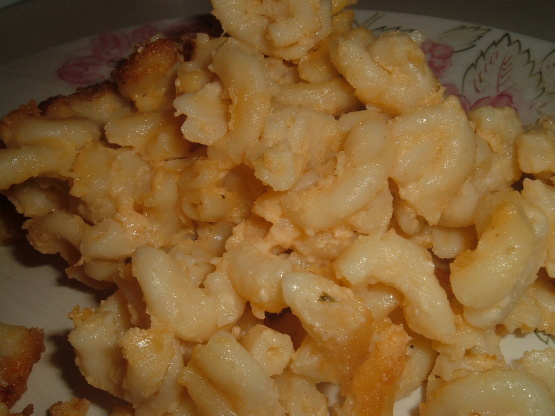 This is my personal recipe. I love Stouffer's mac and cheese and I decided to take a chance at making my own. This is pretty close and in a house of picky eaters, the first time I made it--it was gone in minutes. I have a rather large family, so you can halve the recipe to make for a smaller family. Also the larger recipe is good if you want to serve as a meal.

Paprika is an awsome seasoning too add at the end and parmesan cheese. Sometimes bacon botz r gd too?
This step will take approximately 20 minutes, so preheat oven to 350° while working on this step.
Put macaroni to boil.
In a medium pot heat butter and sauté onions.
Add milk, flour, salt and pepper; bring to a rolling boil.
Slowly add cheddar cheese, stirring while adding.
After cheddar has dissolved, add the mozzarella, stirring while adding.
Drain macaroni.
Add macaroni directly to the cheese mixture in the pot.
Pour mac and cheese mixture into large lasagna pan.
Put in oven and bake for 30 minutes or until top is bubbly and golden brown.