Cheesecake Factory Chopped Salad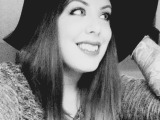 ---from tastebook.com
Make and share this Cheesecake Factory Chopped Salad recipe from Food.com.
Directions
In a large bowl, combine lettuce, chicken, tomatoes, avocado, corn, bacon, blue cheese and apples.
Toss until mixed.
Add Balsamic Vinaigrette, tossing well.
For the dressing: in a small food processor, combine dressing ingredients.
Process until well blended.