lets.eat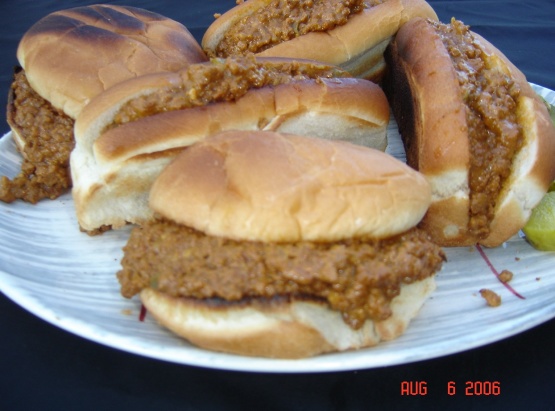 Great for picnics/potlucks/kid's parties, etc. Stays hot in the crockpot.

I am always looking for new crockpot recipes to take to the race track. I thought this sounded interesting. I didn't add the green pepper as we don't add that to cheeseburgers. I also doubled the ketchup, mustard and dill relish as others suggested. I followed the rest of the recipe as written. I cooked it all on the stove and then put it in the crockpot for two hours. We enjoyed them.
In large skillet, brown/crumble ground beef with the green pepper, onion and garlic until meat is no longer pink. Drain.
Place cooked drained beef mixture into Crockpot. Add all addiotional ingredients (EXCEPT buns and lettuce).
Cover and cook on low for at least six hours, stirring once halfway through.
Stir again just before serving.
Serve by spooning onto buns/rolls with optional lettuce leaves.
If mixture gets too dry while being kept warm, add more ketchup or milk.