MsSally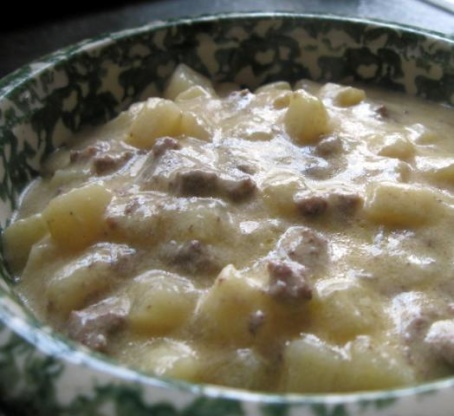 This is an adaptation of another recipe. Since my kids even enjoyed it I decided to post it.

I diced potatoes instead of using the can, added extra cheese, left out the sour cream just so the texture didn't change, and adjusted the seasoning a little, but otherwise cooked as listed. It was great! Kids even loved this - went great with Hawaiian bread. Only change next time will be to cook the diced potatoes a little beforehand to make them a little softer. Otherwise - love it! Thanks!
Brown the beef in a large pot then drain any excess grease.
Stir in the rest of the ingredients then simmer over medium-low heat for 20 minutes. (Stir occasionally while cooking).
Serve hot.