twissis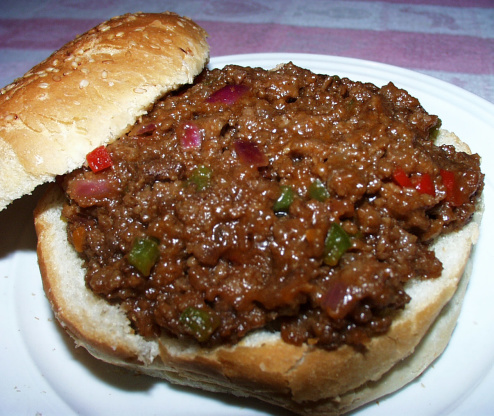 A barbecue-flavored twist on sloppy joes. Recipe is from Kraft.

This recently came out again in Kraft magazine and my son insisted we make it. I'm awful glad we did because it was great! The three of us each had two burgers, with plenty of filling to go around. I served them on toasted onion buns with fat-free Singles - my BBQ was hickory flavored. DS is already asking when we'll make again - the dishes haven't even been done yet! Thanks Elaine!
Brown meat, drain.
Add barbecue sauce and ketchup; cook until heated through, stirring occasionally.
Spoon meat mixture onto bottom half of each bun; top each with 1 slice and top half of bun.