Cheeseburger in Paradise Cookies
That's right folks, the Jimmy Buffett fan in me is sharing a "Buffett-inspired" recipe to get into the "swing of things" and gear up for tailgating season. Also lots of fun for kids' snacks or barbecues. I saw this in a little shop in Estes Park, CO and tried out some things to make a "copy" when I got home.
2 (12 ounce) boxes vanilla wafers
1 egg white
1⁄4 cup sesame seeds
4 cups sifted powdered sugar
4 -5 teaspoons milk
1⁄2 teaspoon almond extract
green food coloring
yellow food coloring
red food coloring
1 cup shredded sweetened coconut
2 (10 ounce) packages peppermint patties (anything resembling the girl scouts' "thin mints")
Directions
Place whole, perfect vanilla wafers on 2 trays; one with wafers facing up, the other with wafers facing down.
Each tray should have the same number of wafers (35-40).
Brush wafers (rounded side up) with egg white and sprinkle with sesame seeds.
Set aside.
To color coconut, place in small container with several drops of green food coloring.
shake well and let sit.
To make"cheese" frosting, whip powdered sugar and milk together til smooth.
add yellow and red food coloring til desired orange tint is achieved.
To assemble"cheeseburgers", use dab of frosting to glue peppermint cookies into place on to wafer (flat side up).
This is your"burger".
Now spread frosting"cheese" on and sprinkle with green coconut"lettuce".
Dab with frosting again and top with sesame wafer.
Repeat until all"burgers" are made.
Reviews
Most Helpful
Several years ago, when my son was playing Little League, one Mom brought these for snacks. She had them in little baggies along with canned shoestring potatoes. Proportionately they looked just like french fries. Too Cute!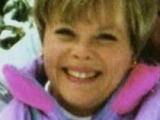 All Hail Parrot Head Mama! Thanks for a great recipe. Theses were a great dessert for a BBQ attended by single "kids" in their 20s-30s :). Tips from others helped: I actually made hamburgers, not cheeseburgers, in an effort to omit additional sugar. Using water rather than egg whites also worked well for me - made the top cookie softer and bun-like. I used Keebler's Fudge Shoppe Grasshopper cookies, which were bigger than the "bun", but still just fine.
My friend Janine had this recipe and we made these for my son's B'day years ago. They were fantastic. I had cupcakes too but hardly remember them. This had the whole school talking. The secretaries from the office came up to see them. Just to note, we only wet the top of the cookies with water and pressed on some sesame seeds for the top bun. It worked fine. These are so cute!