Bobtail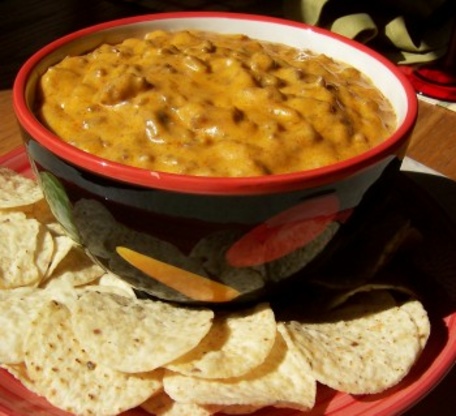 Simple and good appetizer to serve before a Mexican meal like enchilada's, etc.

I used this to top over hotdogs - makes fantastic chili-cheese dogs!
Brown meat in large skillet on medium-high heat; drain, reserving meat in skillet. Stir in taco seasoning.
Reduce heat to low. Add remaining ingredients; cook until Velveeta is melted, stirring occasionally.
I pour it into a oven safe bowl* and then serve in individual bowls and with tortilla chips.
* for reheating.