Prep 15 mins
Cook 45 mins
This is a yummy treat, that even my kids like. My mom passed this down to me, she got it from a friend when I was younger.
1 1⁄2 lbs hamburger, browned
1 1⁄4 cups milk
1 (10 1/2 ounce) can cream of chicken soup
1 (10 1/2 ounce) can cream of mushroom soup
3⁄4 teaspoon salt
3⁄4 teaspoon pepper
8 ounces medium egg noodles, boiling
1 cup cheddar cheese, shredded
2 cups onions, chopped
3⁄4 cup green pepper, chopped
Directions
Brown hamburger, onions, green peppers, salt and pepper.
Drain well& mix in cream of chicken soup, cream of mushroom soup, milk, and boiled egg noodles.
Pour into casserole dish.
Top with Cheddar cheese and bake on 350°F for 45 minutes.
Most Helpful
This was good. I substituted some beans for part of the hamburger and used a substitue sauce for the canned soup. I also used rice instead of noodles. I do think it could use more cheese mixed into the casserole and I think I'll leave out the green peppers next time. Otherwise, it was very good and I enjoyed it.
I'm rating this 5 stars because it's a good, easy, fast meal that doesn't require much as far as ingredients. I made this with stuff I had on hand one night when I didn't know what to make. Turned out great and hit the spot. Will make again, Thanks!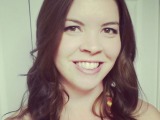 This was awesome=) My whole family really enjoyed this. It has plenty of flavor and very kid friendly. My 2yr had 3rd's and my 5yr had 2nd's which is rare since she is very picky. Did a couple things different- I only used 1# beef, added a couple cloves of garlic(since we love garlic in everything), didn't add the green peppers cause I don't like them and upped the noodles a bit! Thank you so much for this dinner is was great. Just add a salad and your done!