Cheese Tortellini With Basil Cream Sauce

Directions
In a medium saucepan, sauté shallots and garlic in butter until softened.
Add flour; cook and stir one minute.
Stir in wine; cook one minute more.
Slowly add cream, mixing until smooth. Add cheese; cook over medium heat until smooth and thick.
Add fresh basil; mix well and pour over hot, cooked tortellini.
Garnish with basil leaves.
Most Helpful
Delicious!! I used green onions instead of shallots and water instead of wine. I also added 10-20 shrimp (sprinkled with some season salt and sauteed in a little oil). My 8-year-old and 4-year-old helped me make this dish. Very easy and versatile recipe. We also added green peas and broccoli. Thanks for sharing this awesome recipe!!
Outstanding! Thanks so very much for sharing this wonderful recipe. Last night we grilled Cornish game hens and roasted brussel sprouts with this superb pasta dish. There are leftovers and I'm wondering who's going to get to them first. I think DD and DH will race to the fridge when they get home! I used Fat Free half and half and very good Parmesan and the taste is out of this world. I will do this again with fettucini and perhaps some peas and proscuitto. Can't wait! **This was saved in my Top 2008 Recipes Cookbook. Thx again!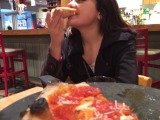 didn't change a thing, this was an easy, delicious recipe!