Cheese-Topped Tuna Casserole
Zaney1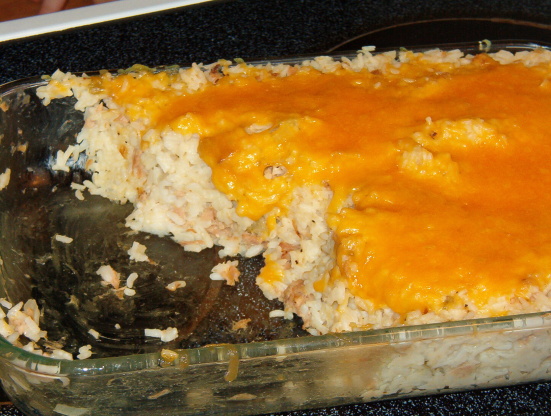 Had a craving for a tuna rice casserole - that my family would eat too, of course - and found this on the USA Rice Federation site. The original made only 2-3 servings, so I stuck it on here so I could increase it. This makes more like 4-6 I think.. (prep time includes cooking the rice) Sure satisfied that craving of mine...
Cook onion in butter in a small skillet till tender.
Stir in rice, tuna, soup, lemon juice, salt and pepper. Turn into a greased baking dish. Bake at 350* for 20 minutes or until heated through.
Top with cheese and bake 5 minutes longer.