CandyTX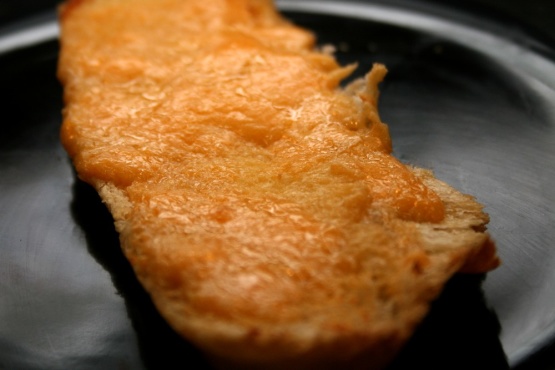 A simple snack that you can eat anytime. It also freezes well. Cut into halves or quarters and remove the crust first it is a great appetizer.

I had seen the jarred stuff before, but honestly, I thought it was like Cheese Wiz, so I never bought it. I was a little leery of this, but I decided to try it. OMG. The kids and I LOVED this. Sharp cheddar is my favorite and the kids thought it was cool. Tom didn't like it so much, but he's a mild cheese guy. I put it on left over hotdog/hamburger buns (which always works great and they don't get thrown out).
Mix well all ingerdients.
Spread on bread.
Bake for 15 minutes at 350 degees.