Cheese-Stuffed Anaheim Peppers
FolkDiva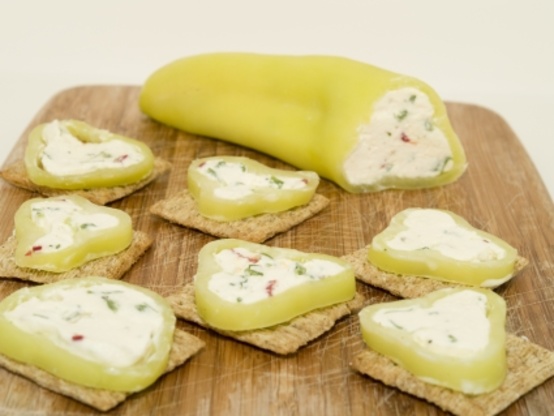 I found this delicious appetizer on another recipe site as I was looking for a way to use up the abundance of anaheim peppers I have growing in my garden. I brought this to a friend's house and it was a big hit. We used serrano peppers for the red and green hot chili peppers called for in the recipe and cilantro for the fresh herb. We served atop baked pita chips. Prep time includes time to chill in fridge.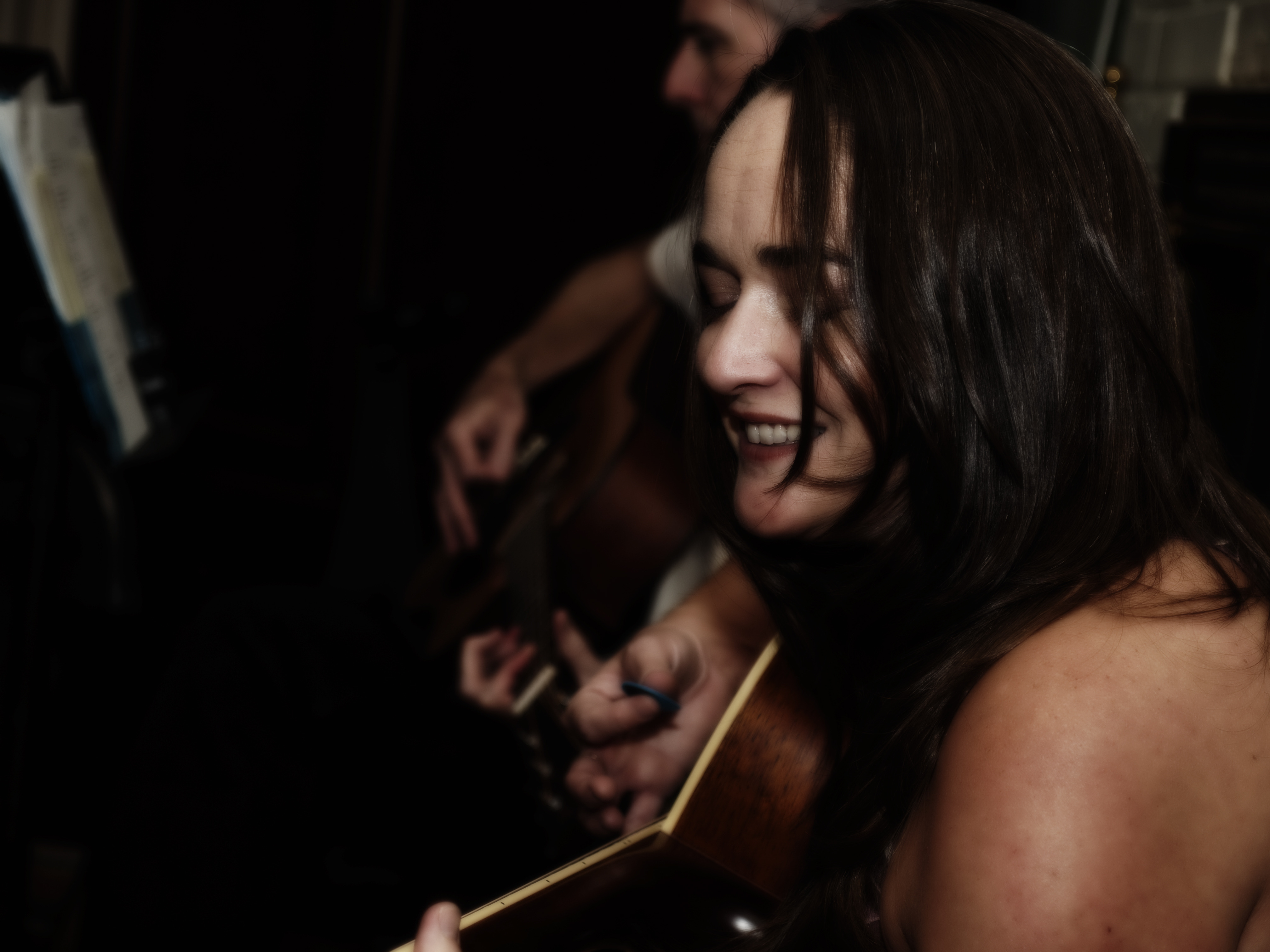 Very nice finger food! I had to substitute Cubanelle peppers for the Anaheim simply because I couldn't find them; and I used cilantro as the herb of choice. It does require several hours of chilling to get the cheese set well enough to slice neatly....but that's motivation to prep the night before! I also found that it worked well to sort of tap the pepper on the cutting board (much like you see someone 'pack' a cigarette before lighting!) in order to pack the cheese down to the very end of the pepper. The cream cheese really mellowed out the feta nicely and the sweet Anaheim/Cubanelles was a pleasing contrast to the fiery peppers used in the filling. Thanks Jenny, for a fun and festive appetizer!
Cut stalk end of Anaheim peppers and remove seeds.
Split small chili peppers, remove seeds and chop them finely.
Put cream cheese and feta cheese in bowl an combine well (or use food processor). Season with pepper.
Add chopped chili peppers and herbs and mix well.
Stuff the peppers with the cheese mixture and chill for a few hours.
When ready to serve, cut peppers into thin slices with a sharp knife and serve on a cracker as finger food.