Prep 15 mins
Cook 15 mins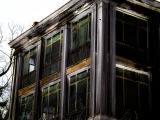 This recipe comes from a fabulous cookbook, "Austalia The Beautiful Cookbook".
Directions
Place rack in upper part of oven.
Preheat oven to 425°F.
Butter and flour baking tray.
In a bowl, sift together the flour, salt and cayenne pepper.
Using your fingers, lightly rub in butter until mixture resembles coarse crumbs.
Stir in cheese and make a well in the center; set aside.
In a new small bowl, whisk together the 7 tablespoons of milk and egg.
Pour the milk/egg mixture into the flour mixture well. Mix quick and light to make a dough. If dough seems too dry, add a few drops of milk as needed.
On lightly floured board, roll out dough to be about 1 inch thick; cut into squares.
Place on prepared pan.
Brush tops with the 2 tablespoons of milk.
Bake in the upper part of the oven until golden and crisp, about 12-15 minutes.
Serve warm of at room temperature.
Most Helpful
Great Easy Recipe. A little to much cayenne pepper for me but the rest of the Sangria party loved them. Thanks for a excellent easy recipe.
Delicious! These were lovely and soft scones perfect for morning or afternoon tea. Served warm from the oven. The sharper cheese certainly makes an excellent flavour. I followed the recipe exactly without any need to add more fluid. My home economics teacher at school had taught me to mix the wet ingredients into the dry by using a butter knife – in cutting strokes- and only enough strokes to combine ingredients – this makes for a softer scone. Thanks for sharing!!!