Cheese Scalloped Potatoes & Carrots
Rhonda J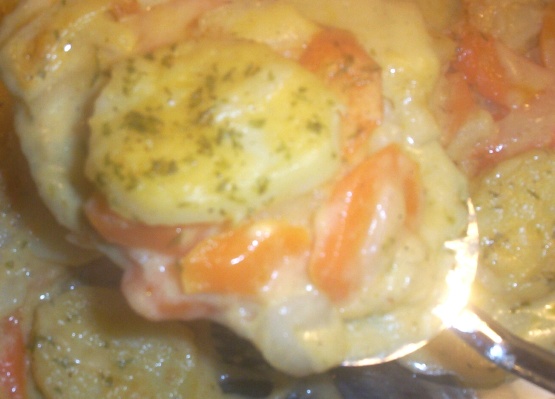 I always make these to go along with my glazed ham,it has become quite a favourite. I have passed this recipe(along with my glaze recipe) to both my mother & my sister who both now make them as well. I got it from one of those Kraft What's Cooking magazines quite a few years ago.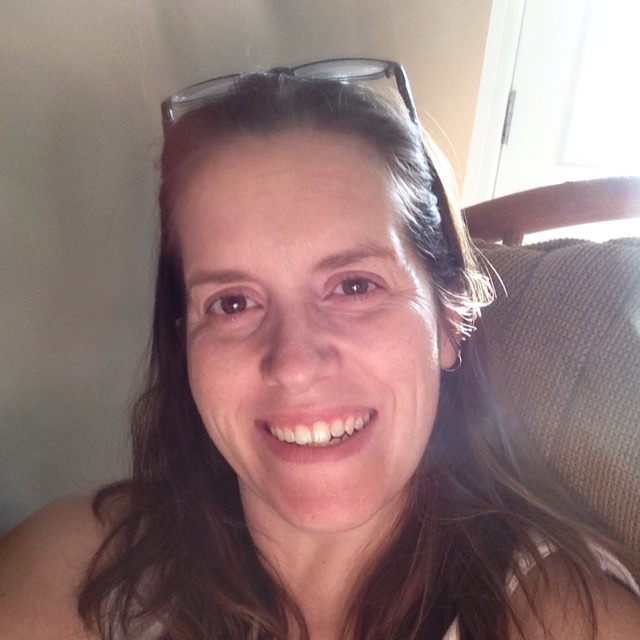 This dish was easy to assemble and the end product tasted great. I sliced my potatoes quite thin so they were almost cooked after boiling so I only baked them for about 30mins in the oven. After the first 20mins I topped the dish with about 1 cup of grated cheddar cheese. The BF thought it was really good and says there is never such a thing as too much cheese!
Heat oven to 375.
Bring water to a boil in a large frying pan, add potatoes, onions,& carrots.
Cover and cook 10 minutes.
or until tender, drain.
In a medium saucepan, melt margarine, remove from heat and stir in flour, salt, pepper& cayenne.
Add milk, blending well.
Bring to a boil over medium heat, stirring until thickened and smooth.
Stir in cheese, cook over low heat, stirring constantly until cheese melts.
In a lightly greased 9x13 inch baking dish, layer half the potato, onion& carrot mixture;Top with half of the cheese sauce.
Repeat.
(I like to sprinkle the top with some parsley.) Bake, covered for 30 minutes.
or until potatoes are tender.
Remove cover during last 10 minutes of baking.
**Ialways make them this way, but here are a few variations:*Chili: Add 1 tsp chili powder& cumin to sauce**French-Tarragon: Add 2 tbsp fresh tarragon leaves or 2 tsp dried to sauce**.