Parsley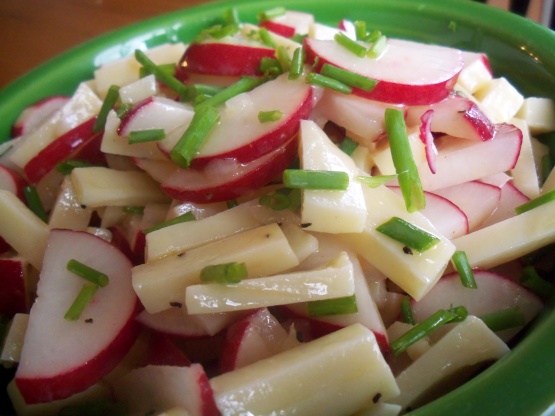 From A Taste of Switzerland. A creamy cheese and radish salad, offset by a sharp, mustardy dressing. The author suggests serving this with boiled potatoes. If you can't find Tilsiter cheese, try Appenzeller, Vacherin, or Gruyere.
Grate the cheese, or cut into thin matchstick slices.
Slice the radishes in half.
In a bowl, combine cheese, radishes, shallot, and chives.
In a small bowl, whisk together the remaining ingredients to form a dressing. Pour over th cheese mixture, and let sit for 30 minutes before serving.