Cheese Ring With Strawberry Jam
Ms B.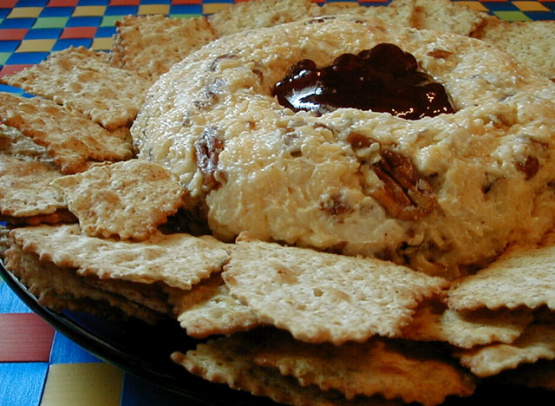 This recipe makes a lovely appetizer when arranged on a serving platter and surrounded with fresh flowers. It's from the cookbook "Culinary Masterpieces From the Birmingham Museum of Art".
Combine all the ingredients except the jam.
Form into a ring on the serving platter.
Spoon the strawberry jam in the center of the ring.
Serve with assorted crackers.