diner524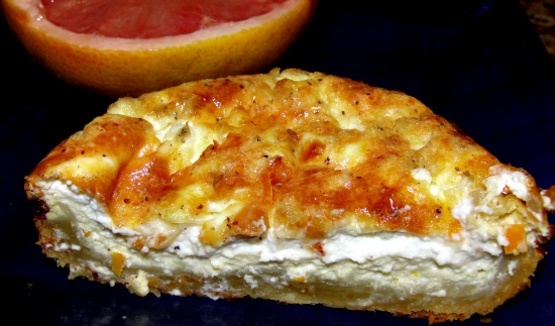 This recipe came from the "Casseroles and Bakes" section of the cookbook "365 Easy One-Dish Meals", published in 1990. It's rich and creamy and so easy!
Loved this quiche!!! I must admit I did take some liberties with this recipe based on what I had on hand. I scaled to back to 1/3 of the recipe and did add some sauteed onions and used orange bell pepper in place of the green chili peppers. Make sure you roll out the puff pastry well to get a thin and crispy crust, my sides were crispy but the bottom center was still doughy but that was my fault. This will definitely be a repeat for me!!! Thanks for sharing the recipe loof!!
Defrost puff pastry. On a lightly floured surface roll to a circle 12.5" in diameter. Fit into a 10" quiche pan or deep-dish pie pan. Roll the edges toward the center and press lightly against the rim.
Cut the cream cheese into 8 equal strips. Place the strips like spokes in the bottom of the crust.
Beat the eggs, cream, salt, pepper, mustard, and chilis. Mix in the cheese. Pour into the crust.
Put the quiche pan on a baking sheet and bake at 375 degrees for 1 hour and 15 minutes, until a knife inserted in the center comes out clean. Let cool for 5 minutes, cut and serve.