Cheese & Olive Bruschetta
Bergy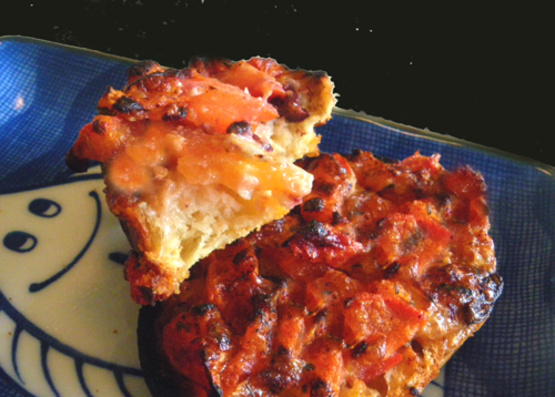 I've never had anyone turn these down. They are so easy to make and the results are always good. Try these after the game or after a winter outdoors event. I have been told that the recipe was originally from a Company's Coming cook book- I am not sure where I found it. I love Company's Coming cookbooks so that is likely where I saw it.

All I can say is wow. This summer my family wanted me to make them an italian supper, so I served these for the antipasti and they were GONE! even my younger sisters who dont ever try anything new loved them. I have made them almost every 2 weeks since.
Mix the first 8 ingredients (this can be done the day ahead and refrigerated).
Cut the baguette into 1" slices.
Butter one side.
Arrange on a cookie sheet, buttered side up.
Divde the Mixture among the slices and spread.
Bake in 350f oven for about 15 minutes and the cheese has melted.