Cheese 'n Carrots Casserole
Parsley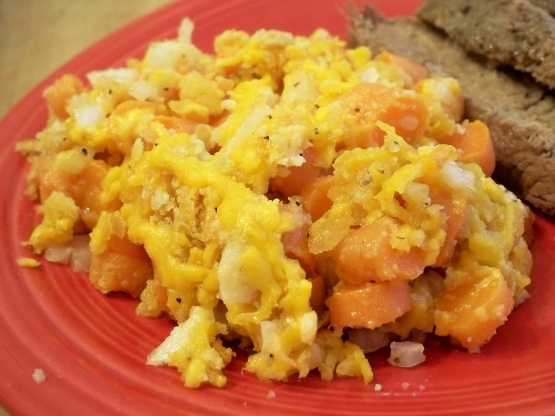 My kids will eat anything with cheese on it! This developed when I got extra carrots at my food co-op and had more than enough in the freezer.
Cook carrots in salted water until tender.
Drain and set aside.
Lightly grease 2-3 qt casserole.
Combine onion, cheese, crumbs, salt and pepper.
Place 1/2 of carrots then 1/2 of crumb mixture over that.
Repeat layers.
Pour melted margarine over all.
Bake at 375 for 15 minutes until cheese melts.