diner524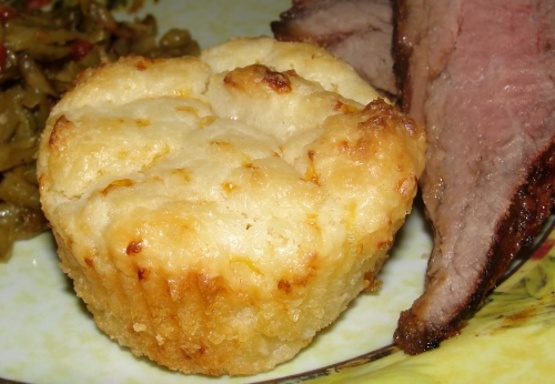 Mom always makes these, they are kind of like the ones at Red Lobster except muffins instead of biscuits. I add garlic powder or granulated garlic.
Preheat oven to 425 degrees.
Cut butter into Bisquick and then add the sour cream and cheese. Stir to combine and then divide into greased muffin pan.
Bake 12-15 minutes.