Calee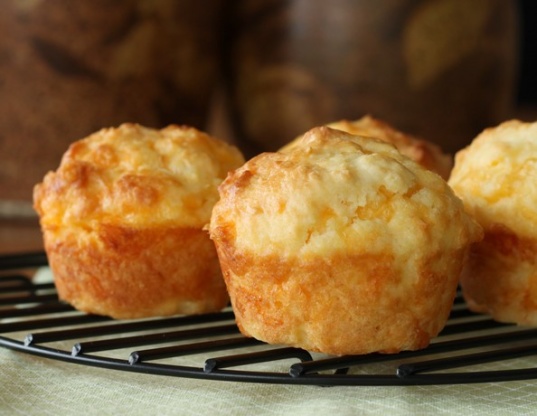 Very moist muffin. Great with lasagna or spaghetti.

Oh, sooooo, yummy. We loved them. I followed the recipe exactly and they were very moist and so good with butter. I used the full two cups of cheese (Cooper's Sharp Cheddar) and you could smell it all through the house as they baked. What a wonderful aroma. I couldn't wait to taste them. Thanks so much, Calee. I will be making these often as they would go with any salad or soup. Also, they would complement Chili. They were also good the next day with a salad. I just popped one in the microwave for about 12 seconds and..........good as new.
In bowl stir together flour, sugar, baking powder, baking soda and salt.
In another bowl stir in cheese,yogurt, butter and eggs.
Add this mixture to dry ingriendents and stir just enough to moistened.
This batter will be stiff.
Fill greased muffin tin with batter.
Bake at 400 for 15-20 minutes.
Makes 12.