Angel S.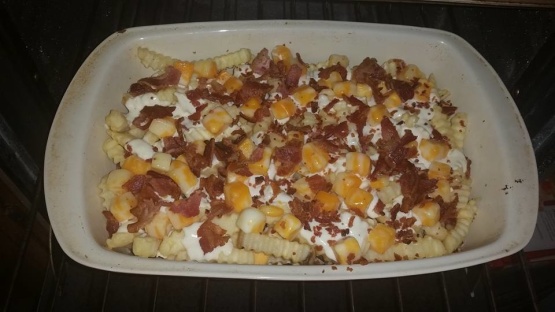 Wonderful creamy dish from Paula Deen! Sure to be a hit at any dinner.
Preheat oven to 375° and grease a 9x13 pan.
Spread half of fries to cover bottom of dish.
In bowl, combine sour cream, chicken soup, cream cheese, dressing mix, broth and salt. Spread half over fries and top with half of cheese. Repeat layers again.
Cover and bake for 1 hour. Uncover, sprinkle with bacon and cook 15 minutes.