Jubes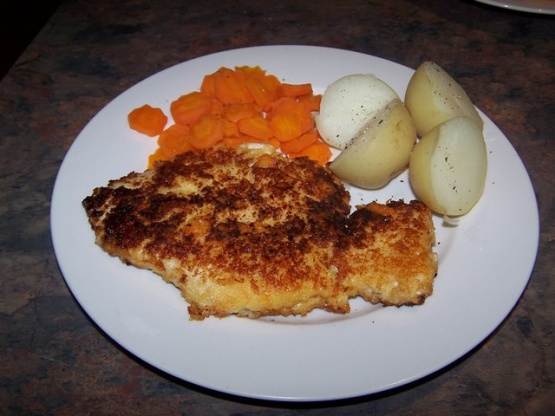 I am posting the original recipe that I received but I have changed things when I didn't have them on hand such as the cheese, I've used a mixture of Parmesan and mild cheddar. And I never seem to have time to flatten them so I just just browned them first and then cook them in the oven to finish them off.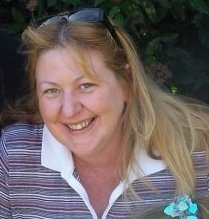 Top Review by Jubes
* Reviewed for Australian/NZ Forum August 2007 Recipe Swap* We loved our chicken done this way. I used gluten-free flour and GF breadcrumbs. The chicken was so tender and the crust mixture tasted divine. Thanks for sharing a great recipe. Photo also being posted
Pound breasts lightly to flatten to uniform 1/4 inch thick: set aside.
Sift together flour, salt, nutmeg, and pepper; Have beaten egg in a pie pan. Mix together cheese and bread crumbs; set aside.
Coat breast halves with seasoned flour, shaking off excess; dip in egg, then in cheese-crumb mixture, coating well.
In a large, non-stick skillet over MEDIUM heat, melt butter.
Add chicken and sauté until golden brown on both sides (about 5 minutes per side). Drain on paper towels.
Serve with lemon wedges.