Cheese Burger Alfredo Casserole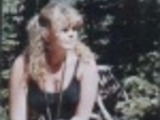 The recipe is dedicated to all those single parents and career people that don't have a lot of time at the end of the day to prepare dinner and that don't mind using prepared ingredients for a quick meal. I made this up because my daughter was sick with a cold and a sore throat and wanted something soft and easy to eat. Granted the French fried onions did not fit in with that idea, but they did add a nice taste and crunch to this casserole and she managed them just fine despite her sore throat. Since I was caring for both her and my baby grandson, I didn't have a lot of time to spend on making dinner. The entire casserole (except for the spices) cost me about $20 and after feeding 3 adults, there is plenty left over for another meal or lunches at work the next day. If you don't like leftovers, halve the recipe. I much prefer using ingredients that do not come from a jar or a can, but sometimes, you just have to do what you have to do to put a meal on the table on a budget, and this was my attempt. It is pretty tasty if I may say so for myself.
Directions
Preheat oven to 400 degrees.
Brown the ground beef with the onions and spices; drain and rinse off the fat (you don't need the fat for flavor because you are going to add cheese flavors).
In the meantime, cook the pasta according to the package instructions.
In a large casserole dish, mix together the ground beef and onion mixture, the vegetables, cooked pasta, jarred Alfredo sauce, and cheese cubes.
Bake for 10 minutes; stir.
Top casserole with the French fried onions.
Bake for another 5 to 10 minutes or until hot and onions are browning.