Just buy a loaf of your favorite french bread and this cheese bread is all but done. It's decadent but if you're only having a salad... You gotta eat, right?
Directions
Mix all ingredients and.
spread on both halves of your favorite french bread split lengthwise.
Broil until cheese melts and begins to turn golden-keep a close eye on it.
Slice on diagonal about 2" wide and serve immediately.
Can be prepared ahead and broiled just before serving.
Reviews
Most Helpful
I agree - this is absolutely delicious. Love to add something new at our summer gatherings and this was a real hit, made for an empty bread platter. We enjoyed every bite.Thank you sugarpea for a recipe that is so a repeatable.

This was absolutely delicious! I didnt have the sesame seeds so had to omit them, but it was even great without them. It would be so easy to add garlic to this if you wanted to. Definitely will make this again, as it was gobbled up with raves! Thanks, sugarpea!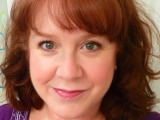 This bread was great! When we have French bread we usually have some left over but there wasn't a crumb left wtih this topping on it. Thanks Sugarpea.