KellyMae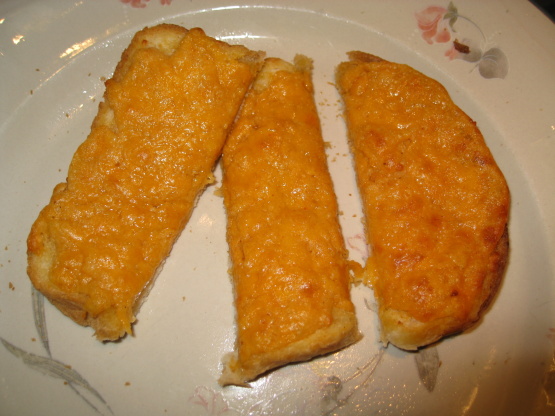 This recipe came from a former restaurant in Portland, OR. They served it as an accompaniment to all dinners. Everyone seems to love it. Once spread is made it's only a few minutes to add to your dinner menu.

There's a local restaurant in PA that also serves cheese bread as an accompaniment to all their dinners. My son loves their bread, and as a result, we patronize this restaurant more frequently than we would if they didn't serve the bread. I tried to duplicate it but no luck. Then I discovered recipezaar...and your recipe. My son likes it better than the restaurant's! Thank you for posting!!
Have ingredients at room temperature, beat slowly in mixer until well blended and fluffy.
Spread on sourdough french bread and toast under broiler until just bubbly.