Kim D.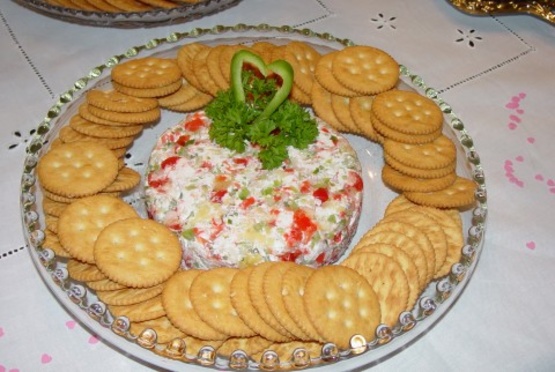 I am posting this recipe because it is my very favorite cheese ball ever. You are going to love it. Yes, the prep takes a little while but it is so worth it. Please follow directions carefully for success. Please do not do it with a processor as you want distinctive pieces of stuff. It is a very pretty cheese ball. Cook time is refrigeration time.

I have sent in a correction but thought this might make it through first. You need to add a small can of crushed pineapple, well drained and well dryed with paper towels.
The key to this cheese ball is the prep.
After finely chopping each item, please blot well with paper towel.
You must do this or you will have a cheese dip.
Pay close attention to blotting the cherries or you will have very pink cheese ball.
Mix well and form into a ball and chill overnight.
Roll in chopped pecans if desired.
This is the best cheese ball ever, promise.