Leslie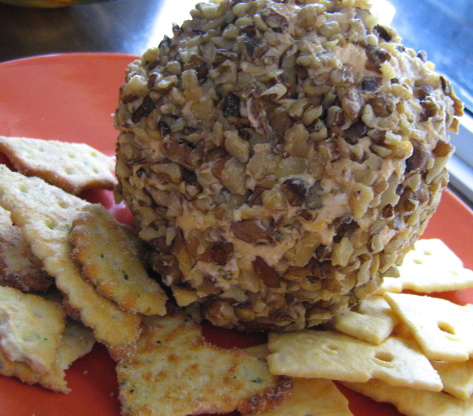 Found this on the internet and though it sounded really tasty. You don't have to use nuts, grated cheese or poppy seeds would work just as well.

I made this as a test run for my get BBQ togethers, I did add in a small amount of fresh garlic, this is a great cheese ball with lots of flavor, thanks for sharing hon!...Kitten :)
Beat cream cheese and cheese in a bowl until soft.
Add pickled onion, parsley, gherkin, ketchup, worcestershire and tabasco sauces and paprika.
Beat well to combine, shape into ball.
Roll in chopped nuts until well coated.
Wrap and chill until firm.