Cheese Apple Crisp( With Splenda or Sugar Twin)
Derf2440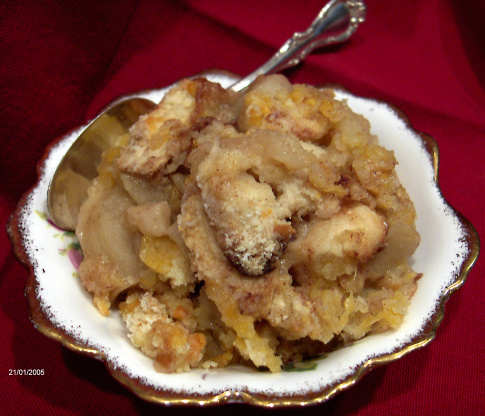 This is one of the best apple crisp desserts I have ever tried. I made it with splenda and it turned out really good.

Very good. I also used whole wheat flour. It's nice to be able to eat a dessert without feeling guilty. Thanks so much.
Arrange apples in shallow greased pan.
Sprinkle with cinnamon.
Add water and lemon juice.
Combine splenda, flour and salt; work in butter to form a crumble mixture.
Stir in shredded cheese and sprinkle the mixture over the apples.
Bake at 350F until apples are tender and crust is brown and crisp, 40 minutes.