Ambervim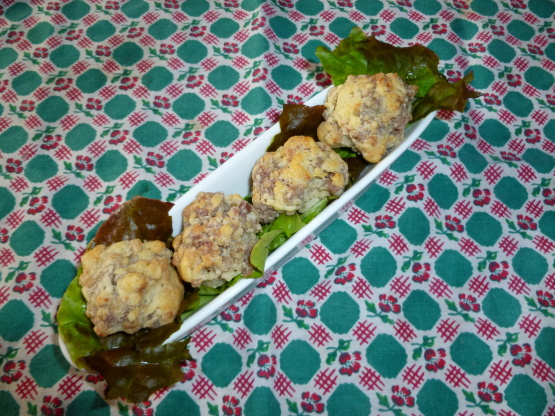 From a co-worker in Houston YEARS ago. Great UPDATE!!!! I don't keep bisquick in the house so I was using the food processor and just added the cheese then the sausage......CLEAN HANDS. And in the food processor, they come out much lighter.
Preheat oven to 350.
Mix. If your food processor will hold 12 cups, use it, otherwise your hands work well. First pulse in the cheese. Then the sausage and pulse just until all the flour is absorbed. The food processor results are much lighter when cooked. You also get more balls, since they are not so compressed and the hand method.
Form balls.
Bake about 20 minutes.