Prep 10 mins
Cook 30 mins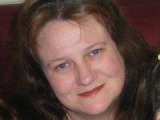 A different way to serve your loved ones a warm lunch. If you are looking for a recipe to let kids help you make, this is the one for you
Directions
Make sandwiches of bread, butter and ham.
Cut sandwiches into triangles and cut off crusts.
Arrange triangles in a oven-proof dish.
Beat egg and milk together; season with salt and pepper.
Pour over sandwiches and sprinkle with grated cheese.
Bake in a moderate oven, 180 degrees c for 30 minutes.
Most Helpful
I make a similar dish but without the ham so with this adition it just fit the bill when I wanted something easy & tasty for a quick meal. I served this with a tossed green salad & tomatoes. Thanks for posting....a 'keeper' for me. :)

My girls made this for their lunch. #1 is 4 1/2 and #2 is 2 1/2. Butter went everywhere and crusts were happily removed ;). End result was an amazing light, fluffy lunch which they both devoured. Thank you so much for posting - this was a lot of fun!