Cheese and Chives Bread (Bread Machine - Abm)
Katzen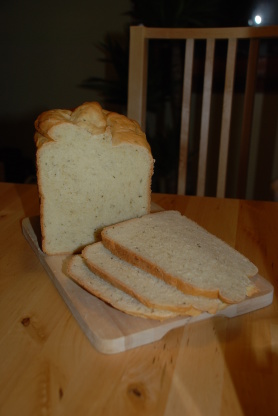 The original recipe (from Oster) calls for cottage cheese, but I think I'll try it with ricotta, as that's usually what I have on hand.
All ingredients should be at room temperature.
Add ingredients to your bread machine as the directions instruct.
Mine say to add liquid ingredients to bread pan.
Add all dry ingredients except yeast to bread pan.
Make a well in dry ingredients and carefully add yeast.
Choose the "Sweet" bread setting.
Choose crust color if applicable.
Press Start!