PetsRus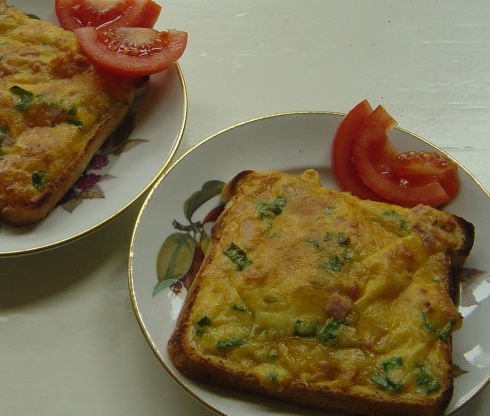 This will make a lot of cheese topping if you want less just cut all ingredients in half and still and use the one loaf of bread sliced in half. Serving size is only estimated depending on the size of your slices.
Spread the cut sides of the bread with prepared mustard.
In a bowl, mix together cheese, butter, Worcestershire sauce, eggs, crumbled bacon and onions.
Divide the mixture in half and spread evenly on top of the mustard.
Place the two halves on top of a baking sheet.
Set oven to broil heat.
Broil until lightly browned and puffed (about 5 minutes).
Using a serrated knife, slice the bread into serving size pieces.
Serve warm.
Delicious!