Kats Mom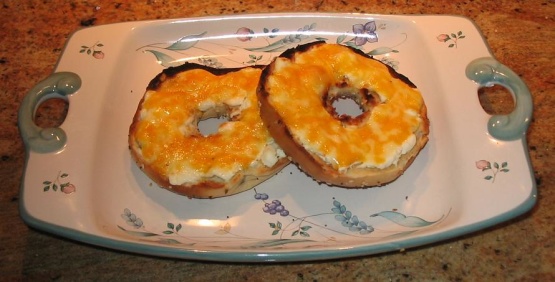 My DD is addicted to cheese. There, her secret is out ;) and she adores these. We prefer these with "everything" bagels but you can use your favorite flavor. These make great appetizers if sliced into little wedges and served warm. You can be creative and add pepperoni, ham, shrimp, etc. if you like. We adore these with colby jack cheese broiled until crispy.

This is a cheese heaven bagel, i used a slice of provolone and of mozzarella on the bagel with the cream cheese :)
Spread cream cheese on cut sides of each bagel half.
Top each with a slice of provolone.
Toast under the broiler until cheese starts to melt.