Pamela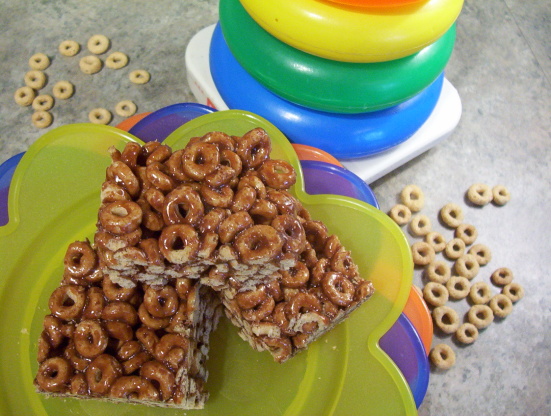 These are a yummy chocolately alternative to Rice Krispies Treats, plus they have a bit more nutritional value :)

These were very easy to make. The kids enjoyed them. A nice snack. And I didn't feel guilty feeding it to them, like some snacks. I love these 4 ingredient recipes!
Heat the corn syrup in a large saucepan until boiling and remove from heat.
Stir in vanilla and chocolate chips until melted.
Add Cheerios and stir until well coated.
Press mixture into a buttered 8 inch square pan.
Cool completely and slice into 2 inch squares.