From Vegetarian Times, September 2002. This is great served on crackers, wheat or rye bread, pitas, and bagels. It is also good for making a veggie wrap by spreading it on a tortilla, topping with chopped tomatoes, shredded lettuce and sprouts, and rolling it all up. Prepare 24 hours in advance and refrigerate. Serves 6.
Directions
Soften cream cheese in bowl with fork. Add cheddar, mayonnaise and mustard and blend well.
Add pimiento, onion, thyme and parsley, if desired, and mix thoroughly.
Cover and let mixture stand for at least 30 minutes before serving.
Reviews
Most Helpful
We liked this. I made it to go with crackers and fresh veggies. I liked the chopped roasted red peppers instead of pimentos. I could taste the mustard last night when I made it but I couldn't taste it when I spread it on a bagel this morning. It was definately better the next day. Thanks for posting, yum.

I really liked this recipe. It was simple and quick to put together. Others enjoyed it...but I'm not completely sold on the flavor of the thyme. I used the lesser amount of dried thyme and it was still pretty strong. I may leave it out next time. I served mine on stone wheat crackers. Thanks for posting!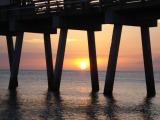 I made this with light cream cheese and light cheddar and very much enjoyed it. Used fresh peppers rather than pimientos for a little extra crunch. Thanks for sharing the recipe.