Derf2440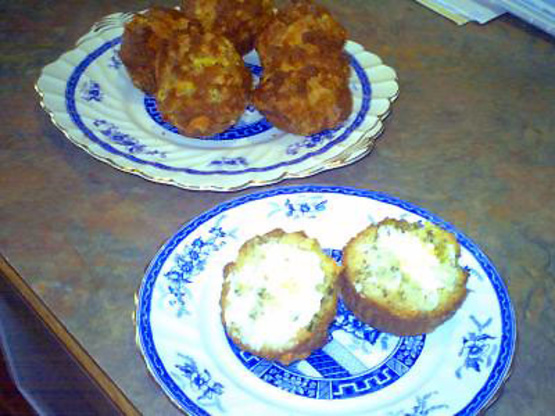 These are my favorite savory muffins to serve with eggs, soups or stews. They are just as delicious made in mini muffin pans, but reduce the baking time to 12 minutes

These muffins are great. I followed Derf's lead and used veggie oil instead of butter and they were wonderful. I will make them many times and look forward to trying them with some pepperjack cheese instead of cheddar. I cut the recipe in half and made 6 nice size muffins. Thanks Geema.
In a large bowl, combine the flour, baking powder, salt, paprika and sugar.
In another bowl, beat together the egg, milk, sour cream and melted butter.
Add the egg mixture to the flour and fold together lightly.
Add cheese, parsley and onion and mix in gently.
Spoon batter into greased or paper lined muffin tins.
Bake for 20 minutes in a preheated 400 degree F.
oven.
Serve warm out of the oven for the best flavor.