Cheddar Onion Drop Biscuits--Reduced Fat
diner524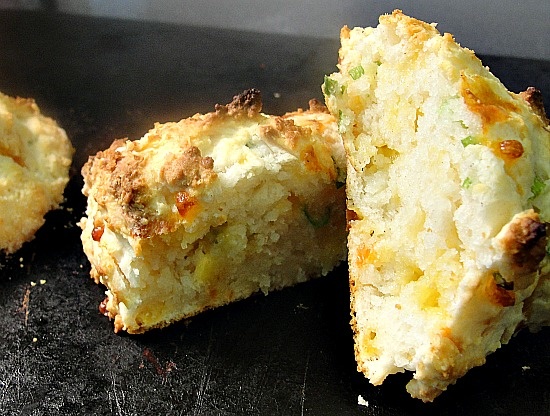 These were presented at a meeting with a great dietician about 6 months ago. I've been making them ever since and my family guessed they were reduced fat!
Loved the lower fat, but still so flavorful biscuits!!! I made 1/4 of the recipe, which rendered 2 large biscuits. I made it with the low fat cheddar cheese, 2% buttermilk but had to sub full fat sour cream. Thanks for sharing the recipe and congrats on your win in the football pool!!!
Combine flour, baking powder, baking soda, sugar, and salt.
Cut in butter until crumbly.
Stir in cheese and chopped onions.
Stir in buttermilk and sour cream until just moist.
Drop by spoonfuls onto a baking sheet and bake at 450 degrees for 15 minutes or until edges are golden and tops are slightly brown.