Kathy228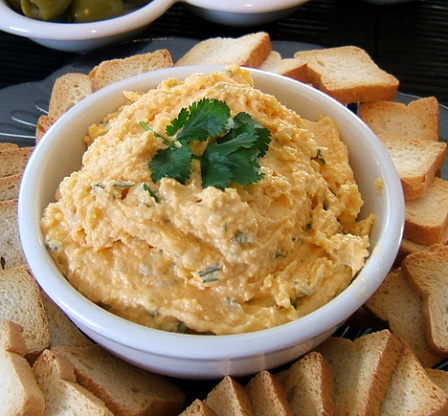 This dip or spread has a great fresh taste. Serve it right after making it for a softer dip. For a spread, refrigerate before serving. Please use a good quality cheese as a generic brand has extra oil added and will separate out.

Liked this - very easy, with store cupboard ingredients. Added chopped bacon, which it needed, as may have been too cloying otherwise. Used Tabasco sauce, not Worcestershire
Cut-up cheese in 1-inch cubes and put in food processor bowl along with the mayo. Process 'til smooth.
Add the onions and pepper sauce. Process another minute.
Transfer cheese mixture to a small mixing bowl.
Add chopped cilantro and combine well.
If serving immediately as a dip, pile into a bowl and garnish with a cilantro sprig.
For a firmer spread-like consistency, refrigerate at least two-hours.
Serve with crackers and celery sticks.