Cheddar-Chive Bread (Bread Machine)
twissis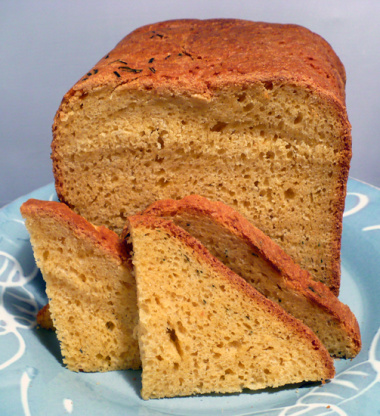 This is a great bread to serve with a simple dinner since it has such great flavors. It makes a 2-pound loaf.

This is ok, but I didn't get the extreme cheese flavor, even though I put in two cups of extra sharp shredded cheese instead of 1 2/3. It did end up being a nice, moist loaf though.
Add ingredients to your machine in the order recommended by the manufacturer of your machine, adding the cheese with the milk.
Select the cycle ~ either basic white if you plan to bake in the bread machine or dough if you plan to shape and bake in your oven.
Dough may appear dry at first but will become more moist as the cheese is incorporated into the dough.