Parsley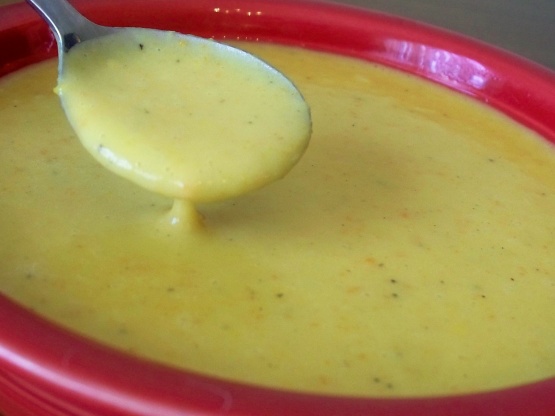 My husband loves this soup served with muffins or corn scones. It came from the "Moosewood Restaurant Cooks at Home" cookbook.

Top Review by didyb
Very good and easy to make ( i used my mandolin slicer for the veggies and did not peel them). I admitted the potatoes to the kids, but not the squash or the carrot- and used my hand blender to smooth it out. The soup doesn't come out velvet smooth- but that's ok- it tastes good!
Saute onions in the oil for 5 minutes or until onions begin to soften.
Stir in the potatoes, carrots, squash, black pepper, and turmeric.
Add the stock and simmer for 15 to 20 minutes, until the vegetables are soft.
Stir in the buttermilk (or milk) and the cheese.
Puree the soup in a blender or food processor.
Gently reheat.
Add salt to taste and serve.