Cheddar Cheese Bacon Wrapped Chicken Breast at Its Best
Prep 15 mins
Cook 45 mins
Always tender and juicy with loads of flavor that everyone will love, and did I mention super easy to make!
Directions
Preheat oven to 350.
Add water to a baking dish (I just use a cookie sheet).
Place onions in water.
Wrap each chicken breast with a slice of bacon. Make sure ends of bacon are faced downwards when placed on cookie sheet.
Once all chicken breasts are wrapped with bacon and placed on cookie sheet on top of onion slices, sprinkle the top of chicken with an even amount of each dry ingredient. Starting with salt, pepper, garlic powder, onion powder then paprika. Bake for 20 minutes.
By this time, if the water is evaporated add a little more. Flip over and sprinke the tops of chicken breasts with all dry ingredients again. Cook for an additional 20 minutes. By this time, again, water should be gone. Add cheese to the top of each piece of chicken and bake for an additional 5 minutes or until cheese has melted. Enjoy!
Most Helpful
Loved this ! Just finished eating this. But instead of onions I used crushed red peppers. Gave it a bit of spice and kick. Definitely will be making this again. My boys asked for seconds !!

Loved this dish! So easy to make and utterly delicious. I mean what could be better than chicken, bacon and cheese together?! We both loved this and will definitely be having it again!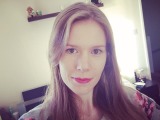 I made this dish just last night and I have a very picky fiancé and he LOVED it! I didnt put onion in it but I used chicken breast and cut them in half. Wrapped it with bacon and put the toothpicks on them to keep the bacon in place. I did have to drain the water out of the pans because it wasn't cooking browning much. I just took it out and drained it and put it back in. I flipped it over and let it cook about 15 more minutes and then sprinkled mild cheddar cheese on it and it was delicious!! Perfect recipe! Chicken was moist not dry and full of flavor! Not salty either very surprised! This is added to our cookbook!