Parsley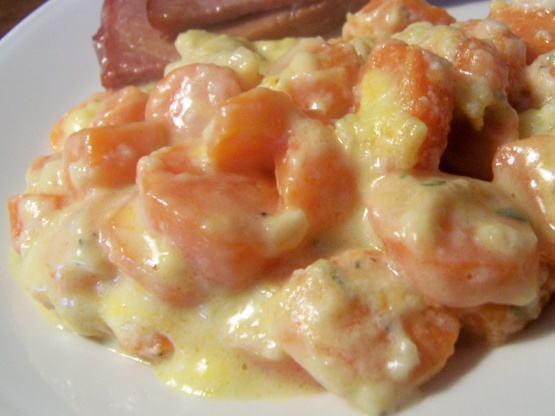 A cheesy carrot casserole side dish that my kids love. Easy to make.
Cook/steam sliced carrots until fork-tender; drain and keep warm.
Preheat oven to 375.
Lightly grease/spray a 2 1/2 qt casserole dish; set aside.
In a mixing bowl, combine the melted butter, onion, cheese soup, milk, egg, cheese, crushed crackers, salt, pepper, tarragon and nutmeg; mix well.
Gently fold in the hot cooked carrots to the mixture.
Turn mixture into prepared casserole dish.
Bake, uncovered at 375 for 25-30 minutes.