Redsie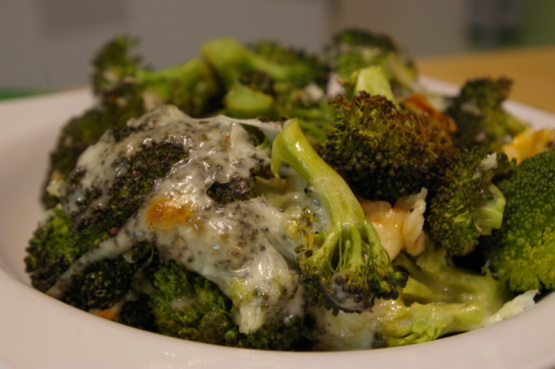 This is one way my kids will eat broccoli. We love this recipe. I also make this on the grill at times.
WOW, I just pulled mine out of the oven and had a couple of bites. This is really good. I only had a 12oz package of broccoli and no garlic salt, just powder so I added salt. And added nothing else, just the ingredients listed YUM!!!! I might have to make this all the time now. Super good and simple
Preheat the oven to 350 degrees F. Spray 9 by 13-inch casserole dish with Pam.
Put broccoli, garlic salt and pepper in a bag and toss.
Place in casserole dish and top with Cheddar Cheese.
Cover and bake for 20 minutes.