Cheddar Biscuits - Red Lobster Style
Nif_H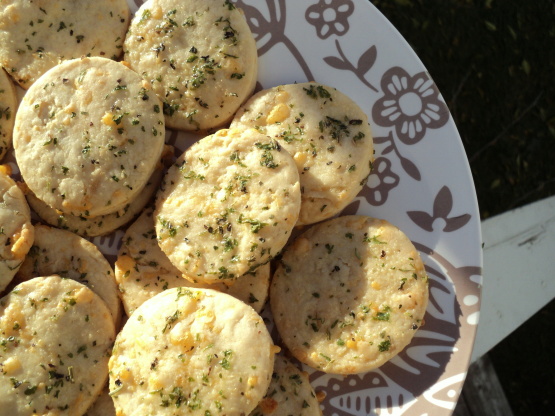 These are great with no cheese, a variety of cheese, no garlic, just lots of butter, other herbs, etc.

Top Review by Nif_H
These biscuits are tasty and the herb butter on top is delicious! Mine didn't really rise but I think I rolled them out too thin so that might be why? I have to agree that they don't taste like Red Lobster's biscuits but they are good. Made for my adopted chef for Fall PAC 2011. Thanks mom2leah! :)
Preheat oven to 450.
Combine Bisquick, water & cheese. Continue to add 1T water at a time until a ball is formed. (Knead gently 5x.)
Press dough out to ½" thickness. Cut out biscuits & place on cookie sheet.
Bake 10 minute. Make sure it has a crust developing.
While baking, melt butter & combine with herbs.
Once out of oven, brush with butter-herb mixture. Cover with foil & heat in 300 oven for 10 minutes.