duonyte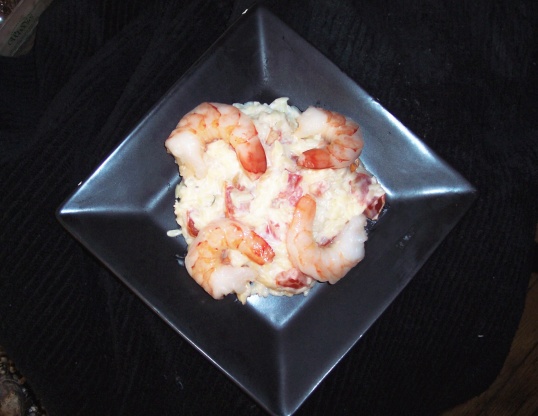 An adaptation of a wonderful salad by Rozanne Gold, a favorite cookbook author. The checkerboard happens when small cubes of tomato are tossed with the orzo. Goat cheese melted into the warm pasta makes it luscious. Cook time is resting time.

This was wonderful! So little effort for such great flavor. I used cherry tomatoes just because I think they are a little sweeter. I was amazed at how much "juice" came off the tomatoes after they sat for an hour. The goat cheese made it creamy and tangy. Big hit with my family. Thanks sugarpea!
Cut the tomatoes into 1/3" cubes; place in a bowl and sprinkle with salt, pepper and thyme leaves; set aside at room temperature for 1 hour.
Boil orzo in salted water until tender; drain and return to the pot off the heat; stir until moisture is evaporated; add goat cheese and stir until melted.
Add half of the tomatoes and all the juices; toss gently to combine and season with salt to taste; pour salad onto serving platter and top with remaining tomatoes.
Serve warm or at room temperature.