Boomette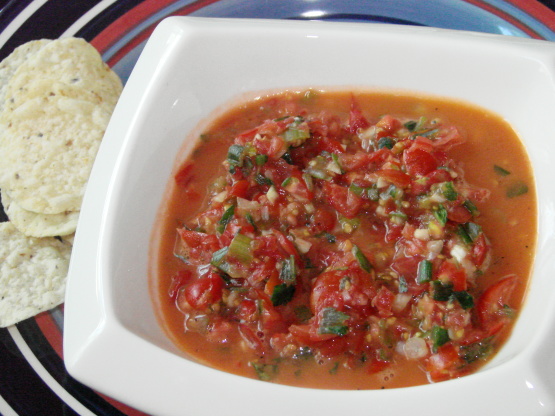 source unknown. This is Italian salsa.
I made half the recipe. Maybe I pureed it a little bit too much but it was not wasted. DH soaked tostitos in it and drank the juice. I just omitted the salt. It tastes so fresh. But next time I may add a little bit of fresh jalapeno to give some heat. Thanks CJAY :) Made for Home Garden event :)
Combine in food processor. Pulse until coarsely chopped, being careful not to puree. Season with salt and pepper.